How To ACTUALLY Achieve Your New Years Resolution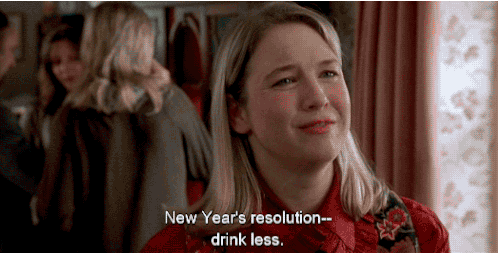 So it's already been over a week into 2018, and I bet some of you have really been keeping up with the new year new me bullshit. But the rest of us over here are weak and only lasted about a day or so (well maybe only a couple of hours).
Every year I always have these goals I want to achieve, but by February I forget all about them. So I decided to find some fool proof ways to keep myself on track this year.
1. WRITE YOUR GOALS DOWN
I know this sounds so simple but seriously do it. I feel like I always have these great ideas but I never write them down and the next day I forget all about them. So write your goals down. Make yourself accountable.
2. START SMALL
Again, simple. You're not going to start off the new year in the gym 5-7 days a week. Try more like 3 or 4 and then work your way up. If you're trying to change your diet don't cut out everything immediately. You're just going to waste money and food. Trust me.
3. MAKE MONTHLY GOALS
Each month you should figure out what you want to achieve that month. If you have multiple resolutions then it's easier to break it down this way instead of overwhelming yourself all year long.
4. MAKE WEEKLY GOALS
When writing your goals you should make a big picture goal and then sub categories of how you can achieve these goals. Weekly goals will keep you more on track and accountable. It will always make achieving your goals that much quicker.
5. MAKE REALISTIC GOALS
Don't make goals that you honestly don't think you can achieve. It's just going to stress you out and probably make you fatter.
6. THEN MAKE A FEW THAT ARE TOTALLY OUT THERE
Eh sometimes we can dream right?
These rules seem really simple, but why complicate things when life is already rough enough. Just sit down one night after work instead of binge watching Netflix and really think about what you want to achieve and change in your life. Then break it down to see how you can change and when you can change it. You'll be amazed by how quickly you can achieve these goals.
So I challenge you, and myself to FINALLY complete your New Years Resolutions.
xoxo
Hailie